Northern Hardwood Lumber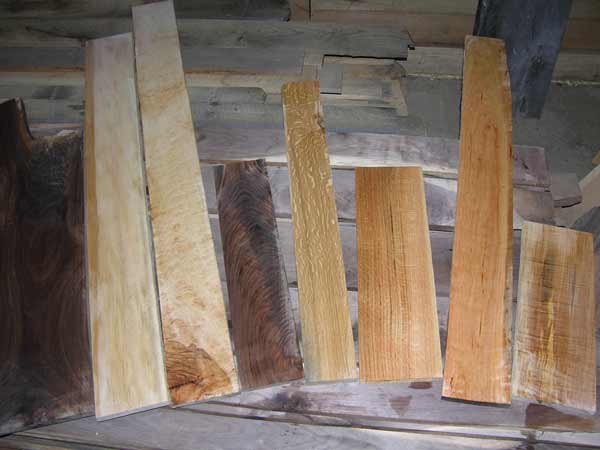 Hardwood is what we are all about. In fact, it's our passion. Wood is such a beautiful medium to work with because no two boards are exactly alike and all wood has a warm and inviting appeal. We take the art of wood seriously and I hope that it shows in all that we do.
We stock most of the northern species in 1" and thicker boards. Being a smaller specialty mill allows us to sort the lumber providing great variety even within one species. For example, we have Red Oak in flat-sawn, rift-sawn, quarter-sawn, and figured such as curly. You won't find that at a large store.
All of our lumber has been kiln-dried, graded and sorted into different bins where you can pick the exact boards that you want. We can also sort it for you so it's ready when you arrive or we can ship it across the country and even into Canada. Delivery is also available in certain areas.
If you need your lumber surfaced or straight line ripped we can do that for an additional fee. Glue-ups, and sanding, including wide panel sanding (up to 48") is available as well.
Availability and prices vary so give us a call or fill out the contact form and we will send you a current price list. We are generally open during the week from 9:00am to 1:00pm and most (but not all) Saturdays. Make sure you call or send us a message using our on-line contact form ahead of time to verify that someone will be here to help you.

HICKORY&OAK-Purveyors of Fine American Hardwoods.