Sawmilling
If you have logs that you would like have turned into useful lumber, you have found the right place. We can mill the logs into boards or beams of just about any dimension. If you want live-edge slabs from your logs, we can do that as well. Need quarter-sawn lumber? We can do that. Need special cuts for corner pieces or special dimensions? We can do that also.
Many people bring us logs that they had removed for building a house or barn. We sawmill the logs, then kiln dry the lumber and turn that lumber into flooring, counter tops, table tops, stair treads, beams or many other items. There is something very charming and economical about using logs from your own property to make needed items in your home.
Log lengths can be from 4' to 20' long and no log is too big in diameter, however a minimum 12" in diameter is needed. Any metal in the logs will damage sawmill teeth and will cost extra depending on how much damage was done. Our current milling rate is $.35/board foot. Quarter-sawing and other special cuts are a little more, call for more info.
If you are unsure of how much lumber is in your logs, just use the calculator below. This will tell you approximately how many board feet are in the log.
Our Sawmills
Mobile dimension sawmill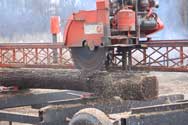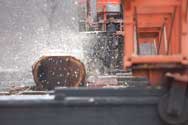 This two blade circular sawmill can cut up to 40" diameter logs. This mill produces excellent quarter sawn lumber because the blades can cut horizontally or vertically at any point in the log. The boards come off the mill already edged so no further processing is needed.
Lucas sawmill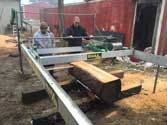 This is a swing blade type sawmill where the blade moves from vertical to horizontal with each pass. The mill also has a 60" long slabbing attachment for cutting wide live-edge slabs. A different attachment mounted to the mill will surface large dry slabs.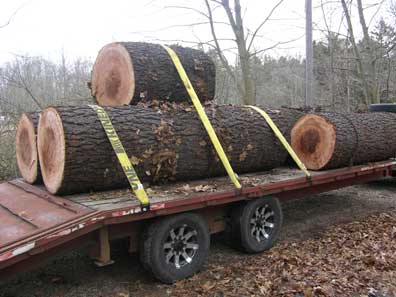 Trailer Load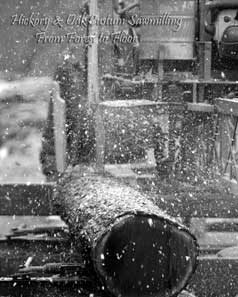 Sawmilling in Action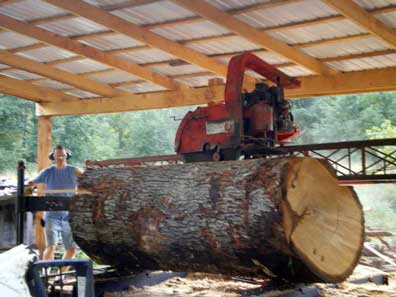 White Oak on Mill
Click to zoom.